BIKES AVAILABLE IN PUSHKIN AND PAVLOVSK 2016. BICYCLE No. 1
---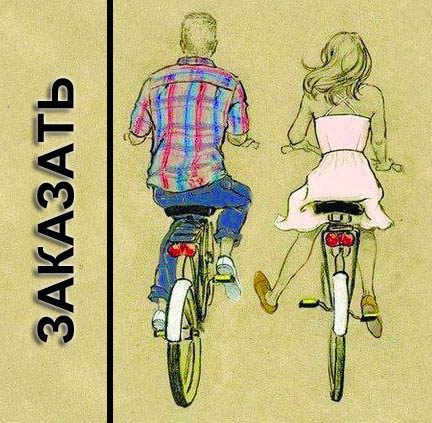 Familiarity with parks of Pushkin and the historical center of Tsarskoye Selo is most convenient to start on the bike. The only way you can one day visit all the parks of Pushkin and along the way to reach situated quite close to the Pavlovsk Park. Instead of having to carry the bike with you in a cramped train or buy a bike mount for car, it is easier to RENT a bike right next to the Park. To RENT a BIKE in Pushkin in the season spring-summer 2016 can be in a small RENTAL Bicycle located in the immediate vicinity of the Catherine Park.
BICYCLE No. 1 conveniently located opposite stop buses and minibuses near the Catherine Palace on the territory of the paid PARKING lots ( Oranzhereinaya str., 1 lit.A). Point of delivery is located immediately after the entrance under the sign PARKING lot, door on the right side. ONLY available PRE-ORDER bikes by phone.
+7 (921) 373-30-66 THE BIKE RENTAL IS OPEN!
Please BOOK the bikes in ADVANCE and specify the type of bike (city or mountain, men's or women's)!
The cost of the BIKES available IN PUSHKIN IN 2016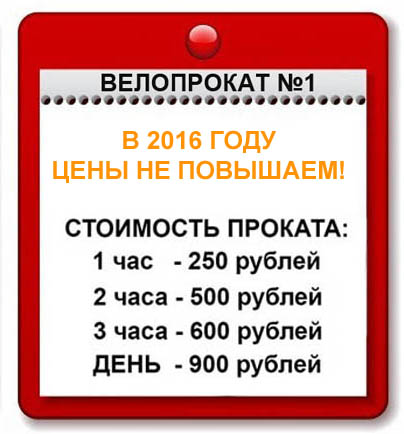 In 2016, we will have the following PRICES FOR RENTAL BIKES: 1 hour - 250 RUB; 2 hours - 500 RUB.; 3 hours - 600 RUB.; Rental for the entire day (in hours hire from 10-00 to 20-00) - 900 RUB. Booking the bikes for 2 hours from 10-00 to 12-00 special price - 400 rubles for two hours of hire! Weekend minimum rental time one bike - 2 hours. DEPOSIT for urban bike -1000 RUB or document confirming your identity, mountain bike Deposit -2000 RUB or document. For regular customers DISCOUNTS and loyalty details here.
RENTAL IS OPEN ONLY UPON RESERVATION! Parking features without an appointment!
CONDITIONS OF BICYCLE RENTAL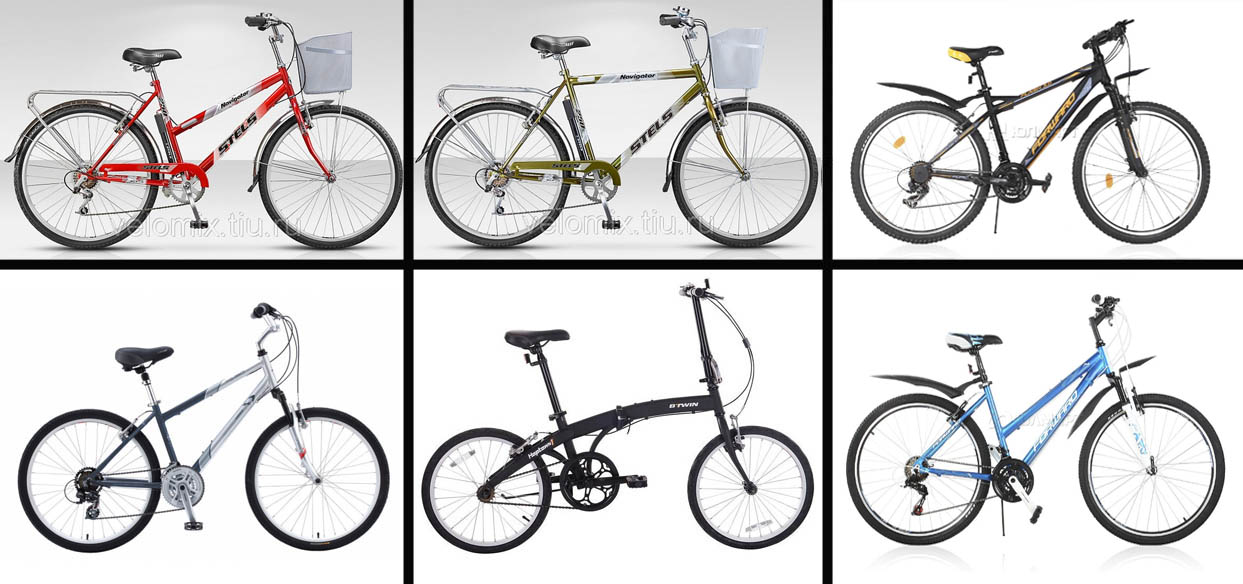 In order to rent a bike, you need to show your passport or WU, LEAVE a DEPOSIT in the amount of 1000 RUB. for each rentable city bike (2000 RUB for a mountain bike) or document confirming your identity. Possible delivery bikes.d. Tsarskoye Selo station. Delivery charge up to 2 bikes at one end is 500 rubles. A PLEASANT STROLL THROUGH THE PARKS OF PUSHKIN !
HOW TO FIND US

Bikes, marked on the map A GREEN LABEL. The rental is located on the territory guarded Parking ( Oranzhereinaya str., 1 lit.A), here you can leave your car. The cost of Parking a car in a day - 170 rubles. In the Parking lot there is always free space, but if you want you can book a place by phone in advance. If you want to leave your car as close as possible to the Catherine Palace under the watchful guard is the closest Parking lot.
BICYCLE RENTAL PUSHKIN ON THE MAP